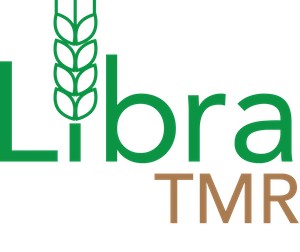 Libra TMR is a tablet and smartphone-based ration weighing and data management system. The Libra TMR hardware mounts directly to the mixer, connects to existing load cells, and communicates through Bluetooth® with a compatible mobile device in the tractor cab.
The smart and simple design lets you easily build and manage rations, pens, and feed groups. Know the details of each ration that is mixed and track what is fed to each pen. The Remote Control feature lets you monitor and control Libra TMR from another mobile device in the loader for a smooth and seamless workflow. Export the data through email or automatically to our Aero cloud service.
Libra TMR requires iOS 10 or newer.