About AGRIMATICS
Agrimatics is committed to providing the world's best electronics and software products to the agricultural sector.
Our tablet and smartphone-based approach is changing the industry.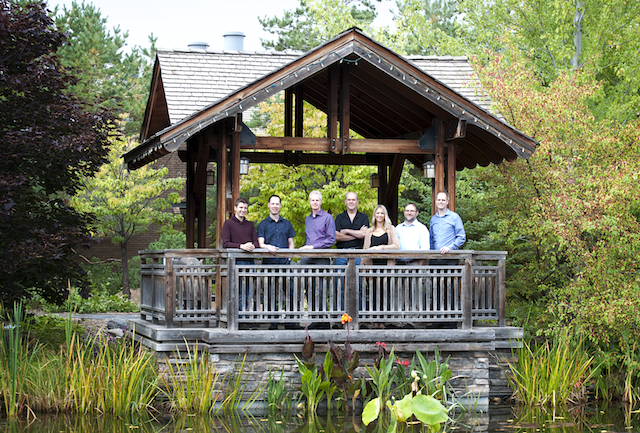 POWERFULLY SIMPLE TECHNOLOGY
Data is important. Data-driven farm management allows you to make better decisions that results in higher productivity, profitability, and lower costs across the board. We know that managing your farm isn't easy and being a farmer comes with a lot of daily challenges, so dealing with complex technology shouldn't be one of them. Our goal is to help you collect useful data reliably and in the easiest way possible.
At Agrimatics, we create smarter and simpler equipment monitoring and data management solutions for your farm. Based in Saskatchewan, we are in the agricultural heartland of Western Canada and have decades of experience creating and delivering products for the tough environments of the agricultural, telecommunications and weighing industries worldwide.
Agrimatics began when founders, Ian Meier and Michael Lockerbie were frustrated with clunky electronic systems used in industrial and agricultural industries. With the advent of the smartphone, they saw the opportunity to leverage its modern and intuitive user interface for agricultural applications. From this came Libra Cart, an easy-to-use grain cart weighing system that collects harvest data automatically and makes data management simple. After significant success and customer enthusiasm, they saw the potential to revolutionize the beef and dairy industry as well with Libra TMR, an easy-to-use ration weighing and management system.
Today, smartphones and tablets are being used in virtually every industry and are becoming an essential tool on the farm. We are proud to be leaders in the development of mobile-based technology and look forward to providing you with the products that will help you in becoming the most successful farmer you can be.
Awards
2013 Tech Venture Challenge

2013 P2C Business Planning Competition

2015 MB Ag Day's Inventor's Showcase

2017 STIC Product Award
Meet the Team
Ian Meier

Co-Founder, CEO

Michael Lockerbie

Co-Founder, President

Jasmine Brodziak

Marketing

Bryce McLean

Software

Kevin Antony

Hardware